Looking for a veterinarian?
Welcome to the Animal Clinic!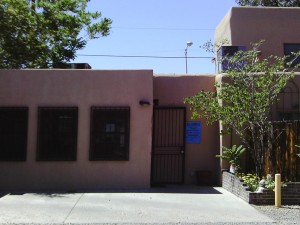 The Animal Clinic is a small-animal veterinary hospital owned and operated by Dr. Phil Hinko. We have been taking care of Santa Fe's dogs and cats (and their people) since 1982. We are located at the corner of Cerrillos Road and Navajo Drive in Santa Fe, NM.
At the Animal Clinic, we seek to provide you with the best service available from a veterinary hospital. Because of this, appointments are preferred so that we can give you and your pet(s) the time and attention you both deserve. Our small, experienced staff means personal service. Your pets are not just cared for—they're cared about.